Facebook Chatbot Course
Learn How to Generate Leads & Sales on Autopilot with Messenger Chatbots.
Build a Fully Functional Messenger Chatbot for your Business .. NO EXPERIENCE or EXPERTISE Required!
Messenger Chatbots are here and are the future of Online Marketing. This rapidly evolving technology is changing the way we do business online and presents an exciting, effective and instant way for customers and brands to interact.
It's like having a chat with a friend on Facebook!
Chatbots are bringing a whole new dimension to marketing, sales and support. Now is the time to learn how to leverage this new digital technology in YOUR business.
Wondering what Messenger Chatbots can be used for?
Facebook Messenger Chatbots are helping people
shop
order food online
provide answers to FAQ
provide customer support
generate sales
automatically interact with brands
and lots more!
PLUS … Chatbots & Messenger Are the New Email!
Facebook Messenger is now delivering open rates of up to 90% and click-through rates of up to 30%.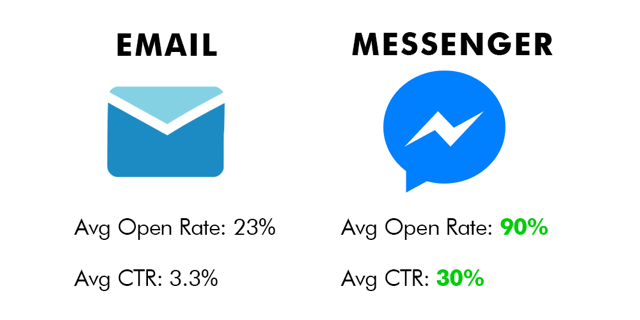 If you've been using email marketing in your business, you're probably well aware of how email 'open rates' have plummeted to an all-time low. Numbers like this haven't been seen since email first became popular … just another reason to leverage this technology in your marketing NOW.
Chatbots are like having super loyal staff members that work 24/7 and don't require a salary!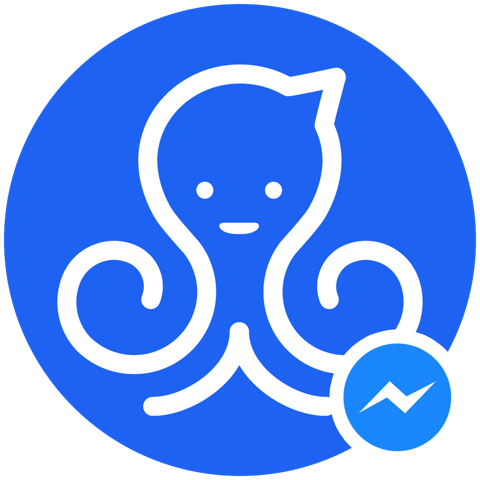 What if you had a team member that never takes holidays? Never gets sick? Hardly ever makes mistakes? Never forgets important things? Does exactly as you need? Works 100% effectively all the time and never needs a salary? Would that make a difference to your business?
Well, setting up a CHATBOT makes it all possible!
HOWEVER… Chatbots need to be set up properly; otherwise, they can annoy your customers. This course will show you how to build a Facebook Messenger Bot, step-by-step, to help you generate leads and sales and increase engagement with your audience. PLUS… we will show you real Chatbot Blueprints that work for different industries.
This course is for you if you're looking for:
Ways to generate more leads for your business
Speed up your sales process
Grow your brand and subscribers on Facebook Messenger
Utilise automation in your marketing
Sophisticated ways to automate everyday customer support elements such as FAQ
Intelligent ways to segment leads for a highly personalised customer journey
Automatic ways to engage and follow up with leads and customers, regardless of location
Learn how to use ManyChat to build a Facebook Messenger Chatbot for your business
Start your ManyChat Messenger Marketing now – before your competitors catch up!
This is new technology so a very small percentage of business owners are currently using it. But a year from now, every brand will take advantage of Chatbot Marketing. You can be a step ahead of your competitors if you start using it, and using it NOW.
By the end of this course, you'll have a finished ManyChat chatbot campaign that will develop and build a relationship with your potential clients and ultimately convert leads into fans and customers.
It doesn't matter if you have followers, or you're just starting to build them. It doesn't matter what you sell, or how long you've been in the business. If you want higher open rates, fast ROI, more subscribers and better engagement, a Chatbot is the answer!
Course content includes:
How to create a Facebook page for Messenger
How to link your Facebook page to ManyChat
Desktop and mobile messenger navigation
Setting up your ManyChat greeting message
Default replies
Message automation
Choosing a lead magnet for your Bot
Creating your sales funnel [examples included]
Strategies for subscriber acquisition
Lead-generating Bots
Integrations
Examples, success checklist, action plan and lots more!
About Your Instructor
Stas Prokofiev, Internet Marketing Consultant
From a young age, Stas Prokofiev has always been aspiring to make money from the internet. After trying his hand at many different business types he finally found his passion for Internet Marketing. Ever since coming on the 3-day course with Simon Coulson, he has gone from strength to strength by mastering the art of building and launching websites.
He now works closely with business owners as their Internet Marketing Consultant to create a professional online presence as well as building many start-up sites and projects along the way. Stas now divides his time between various businesses and working as an internet business school coach sharing his knowledge and experience with others while building a sustainable income from the internet.
Get started today and learn how to build incredible Facebook Messenger Chatbots for your business. Instant Online Access: £397